a) MODEL-1812 EL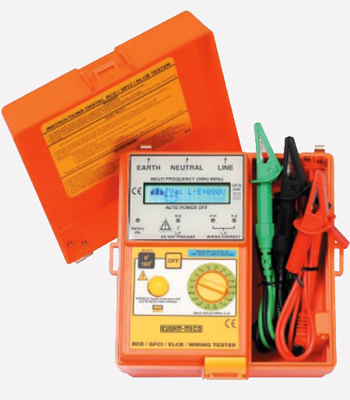 Features -
2 Lines x 16 Characters L.C.D.
Very Low Power Consumption.
Microprocessor Controlled.
Menu Driven.
Accurate Digital readout of Disconnection Time.
Automatic data hold function.
Zero Crossing Circuitry permit testing at 0o or 180o.
Disconnection Phase Polarity shown on L.C.D. Display.
Auto-Off and Off override.
Polarity Trip indicator (Positive or Negative Phase).
Wiring polarity indicator.
Measure voltage and frequency between Line and Earth before testing.
Safety : EN 61010-1 CAT III 240V.
Specification -
Current Settings
3mA, 5mA, 7mA, 10mA, 15mA, 20mA,   
30mA, 35mA, 50mA, 100mA, 125mA, 
150mA, 175mA, 250mA, 300mA, 375mA, 
500mA.
Current Selection
Rotary switch selector
Phase Start Selection
0o and 180o
Referenced to Earth
Yes
Over-Temperature Protection
  Yes (3 sensors)
Wiring Correctness Indication
  Yes (LEDs)
Trip Indicator
  Yes (LCD)
Phase Polarity Trip Indicator
  Yes (LCD) Referenced to Earth
Operating Voltage (L-E)
(50Hz or 60Hz)
1812EL-A  240Vac
1812EL-B  230Vac
1812EL-C  220Vac
1812EL-D  110Vac
Voltmeter (L-E)
  20 Vac - 280Vac
Timer Resolution
  1mS (Max time = 2.999S)
Timer Accuracy
  1mS ± 1mS
Current Accuracy
  ± 5% ± 1mA
Voltmeter Resolution
  1 Vac
Voltmeter Accuracy
  ± 2% ± 1 Vac
Operating Temperature
  -5oC to 45oC
Storage Temperature
  -10oC to 85oC
Power Source
8 x AA Batteries; Bat OK Led = Vbat > 7.5V;
Measure Battery voltage at start up
Dimensions
170(L) x 165(W) x 92(D) mm
Weight
Approx. 1020 g (battery included)
Accessories
Test leads, Shoulder belt, Instruction manual,  Batteries
b) MODEL-KM2234BL/KM2235B/KM 2241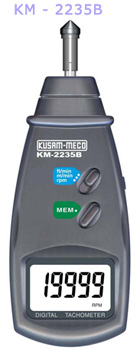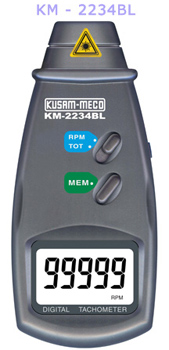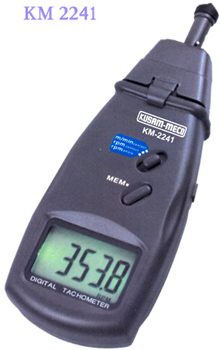 Special Features -
It has Exclusive one chip of Microcomputer LSI
Digital Tachometer uses latest technology for accurate measurements.Circuit.
It is housed in tough ABS case & has Ergonomic design for easy holding in the hand.
c) HAND DRIVEN INSULATION TESTER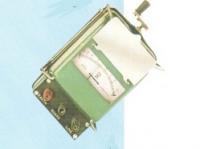 d) HAND CUM MOTERISED INSULATION TESTER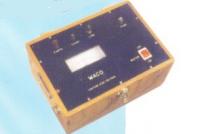 e) MODEL-WACO-621
Features -
Display                                 3¾jumbo LCD display , 3999  Counts 
DC Voltage                           400mV-4V- 40V-400V--1000V
Accuracy                               ± 0.5 % 
AC Voltage                           400mV-4V-40V-400V-700V
Accuracy                              ±  0.8 %  
DC  Current                          20mA-400mA
Accuracy                               ± 1 % 
Ohms                                    400ç-40Kç-400Kç-4mç-40mç
Accuracy                               ± 0.8 %
Capacitance                         40nF-400nF-4µF-40µF
Accuracy                              ± 3 %
Frequency                            40Hz-400Hz-4KHz-40kHz-4MHz
Test  Insulation                     Resistance at  250V/500V/1000V with a ohms range of  0.25mç  - 4Gç
f) MODEL-WACO-622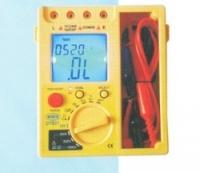 g) EARTH TESTER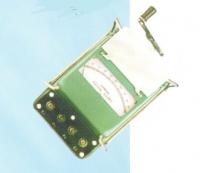 h) DIGITAL EARTH RESISTEBCE TESTER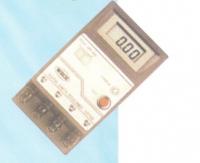 i) MODEL-WACO-150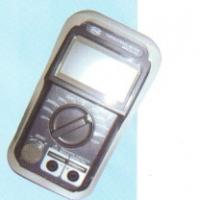 Display : 3 1/2 Digit (1999 Counts) 
Ranga : 200Pf - 2000Pf — 20nF — 200nF- 2pF - 200pF — 2000pF- 20mF 
Accuracy : Pf
Zero Adjustment : 0.5 Second Display rate
j) MULTI TESTER-P3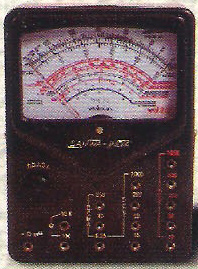 SPECIFICATION :
DCV = 0.25/10/50/250/1000V (4KQ/V) + 3%
ACV = 10/50/25O/5O0/1000V (2KQ/V) ± 4%
DCA = 0.25/10/250mA ± 3%
Resistance = 0-10K/1MQ (min.2 Ohms & max. 1M Ohms)
db = 20 to +22, +20 to +36
Batt. = 1.5V (UM-3) x 2
μF = 0.0001 (100PF) to 0.03uF 0.01-0.6pF.} *Use
H = 10 to 1000H external
M.OHM = 0.1 to 100M Ohms I power
Size & Weight = 122 x 92 x 43mm 370gm (approx)
FEATURES :
Pin-Jackrang selection system entirely eliminates mechanical switching trouble.
The internal batteries measure resistance from 2 ohms up to 1 meg ohms. It can be extended to 100 meg ohms by using external power jointly.
Specially devised battery holders facilitates replacement and eliminate contact trouble.
k) MULTI TESTER-YX360TR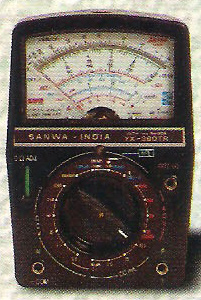 SPECIFICATION :
DCV » 0.1/0.5/2.5/10/50/250/1000V (20m/V)25kV (w/HV probe) ±3%
ACV - 10/50/250/1000V (8K

 /V) ± 4%
DCA - 50p/2.5m/25m/0.5A (250mV) ± 3%
Resistance - 2K/20K/2M/20M

 max.
db - 10 to +22
hFE - 0 to 1000 (w/TR Connector)
Batt. - 1.5V (UM-3) x 2. 9V (216) x 1
Size & Weight - 156 x 108 x 48mm 680gm (approx)
FEATURES :
Can measure hFE from 0 to 1000 with optional TR connector.
Excellent resolution factor of 0.2mV and above, and widened resistance measurement range reading from 0.2Q upto 20 MQ
Series condenser terminal (OUTPUT) serves to check TV circuits for detecting AC signals with DC element isolated.
Diode protection.
l) DIGITAL TACHOMETER (SYSTEMS Brand)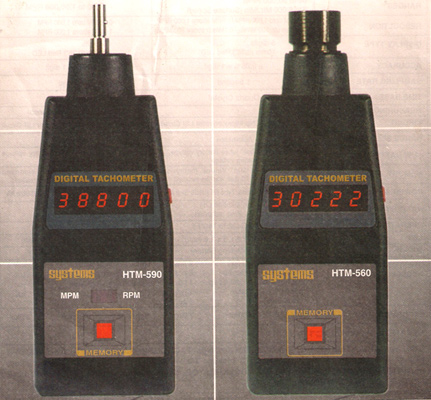 m) VAR TECH Brand INSTRUMENTS